Junior Member
Join Date: Oct 2011
Posts: 5
Trouble free?
---
Yes, trouble free since the modification... and I also believe it will always be trouble free because if you stop by your KTM dealer and look at a 2012 500 XC-W engine, on the right side of the cylinder, you'll see the two plugs in the two ports that I mention that I plugged on the EXC. This tells me that everything is "as it should be" now with the plugs I installed because it's now the same as the XC-W comes from the factory.

I believe that all 500 EXC owners should remove these two systems.
(unless of course you live in an area that requires emmissions testing on your street legal dirt bike)

Take care guys, KTM bikes are the Mercedes Benz of bikes I believe,

Scott
Junior Member
Join Date: Oct 2011
Posts: 6
Gents, what method did you use to remove the SAS from the cylinder head?

I'd sincerely appreciate your guidance on how you removed the fixture from the head as i'm a little gun shy here!

My sincerest thanks!
Scott
Junior Member
Join Date: Oct 2011
Posts: 5
Just go for it...
---
Ok, I can feel I might get long winded with this reply for you... but here goes.

(removing SAS valve)

Ok, first you remove the rubber hose from the valve's hose nipple and set the hose somewhere, then I used a 3/4" (or 19mm) "crow's foot" wrench to loosen the aluminum lock-nut (it only needs to be cracked loose, that's all) If you don't have a crow's foot wrench, you might try to reach in with a typical wrench and see if you can grab onto just enough of the locknut to crack it loose. Then I simply rotated the entire valve counter-clockwise to remove it from the engine, but you'll quickly notice that it only rotates about 90 degrees and then the nipple will hit the radiator hose/thermostat housing. I simply pushed that hose/housing away from the valve with the right hand while I rotated the valve with the left hand and it will scrape a little but it does clear and it will continue to spin out all the way after doing that about 3 times. If you don't want to do that you can simply remove the small screws that hold the valve halves together and it will then spin out easily, but really that's not necessary.
Then remember that the bolt that you need to plug the hole where the SAS was removed is a 12mmx1.5 thread. I removed the locknut from the SAS valve and took it with me to Lowes to buy a bolt and quickly found out that Lowes stocks 12mm x 1.25 thread, and 12mm x 1.75 thread, but NOT the 1.5mm thread bolts. So I had to go to a nut & bolt store to buy my bolt.

The SAS valve does the exact same job as the "air pump" does on cars in the '80's and '90's. It allows outside air to be administered into the exhaust near the engine so as the air gets mixed with the exhaust, the 21% of oxygen in the air helps to more completely burn the un-burned hydrocarbons as the air and the unburned HC's travel down the exhaust pipe so that by the time the exhaust exits the pipe there is less un-burned HC's emitted. This system on the KTM acts like an exhaust leak near the exhaust pipe/head flange and that's why it pops in the exhaust during deceleration is because of the cold air coming into the exhaust from the SAS is exactly like an exhaust leak sucking in cold air during deceleration.

The EVAP system isn't allowing cold air into the exhaust, it's allowing outside air directly into the intake port of the cylinder, leaning out the mixture substantially which is why the idle has to be adjusted after removing the EVAP system. I honestly believe that KTM is going to have longevity issues with the EXC engines if they continue to leave the ECM programming the way it presently is now in regards to this EVAP system. It's just simply bad news and not engineered properly I think. After removing both systems I feel soooooooooooooooo much better about my bike's longevity for the long run, and I am also not embarassed anymore by the extreme backfiring or popping.

Scott in Utah
---
Last edited by Wizard64; 11-03-2011 at

09:33 AM

.
Junior Member
Join Date: Oct 2011
Posts: 6
Scott, WOW, let me convey my sincerest gratitude for your detailed explanation. No doubt this will serve many members and 500 exc owners. I'm very grateful!

Any chance you ride much in Southern Utah? Would love to shake your hand and say "Thanks" some day!

My best,
Scott
Junior Member
Join Date: Oct 2011
Posts: 5
Orange stuff
---
With as cold as it is getting now in northern Utah it makes me start to consider riding in southern Utah, but it's hard to set aside the time... but I might try to make time this winter...
Here's some pics.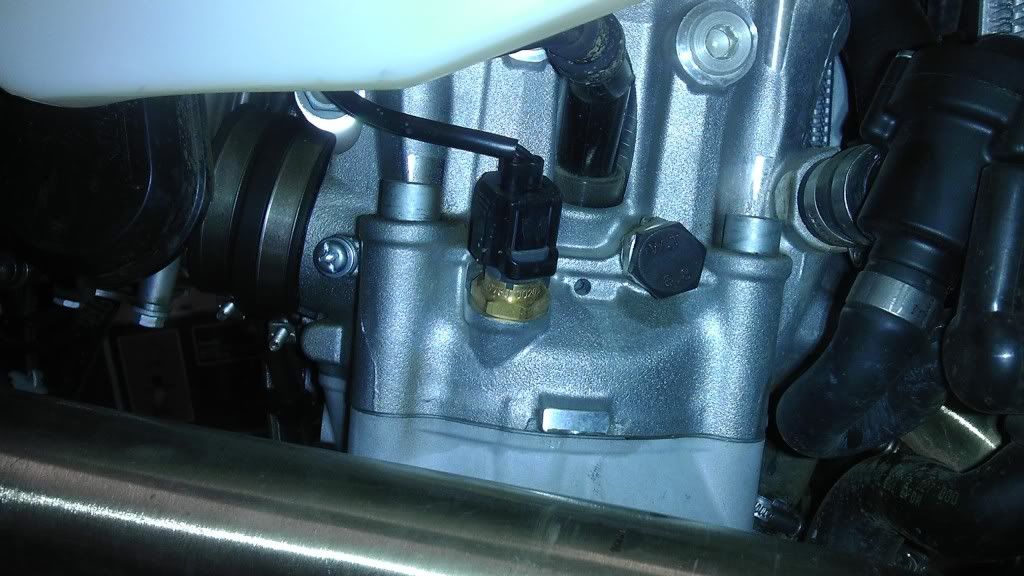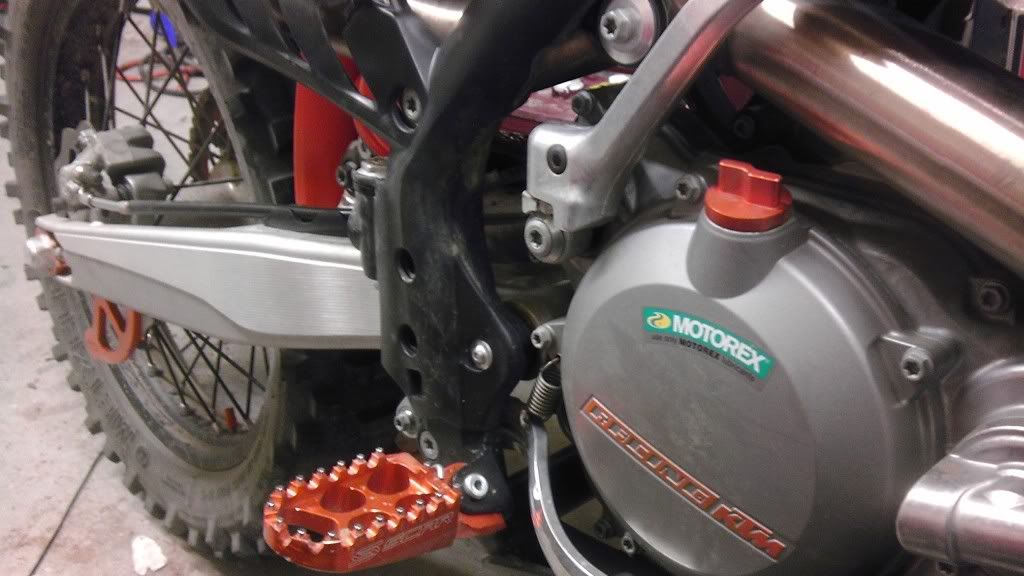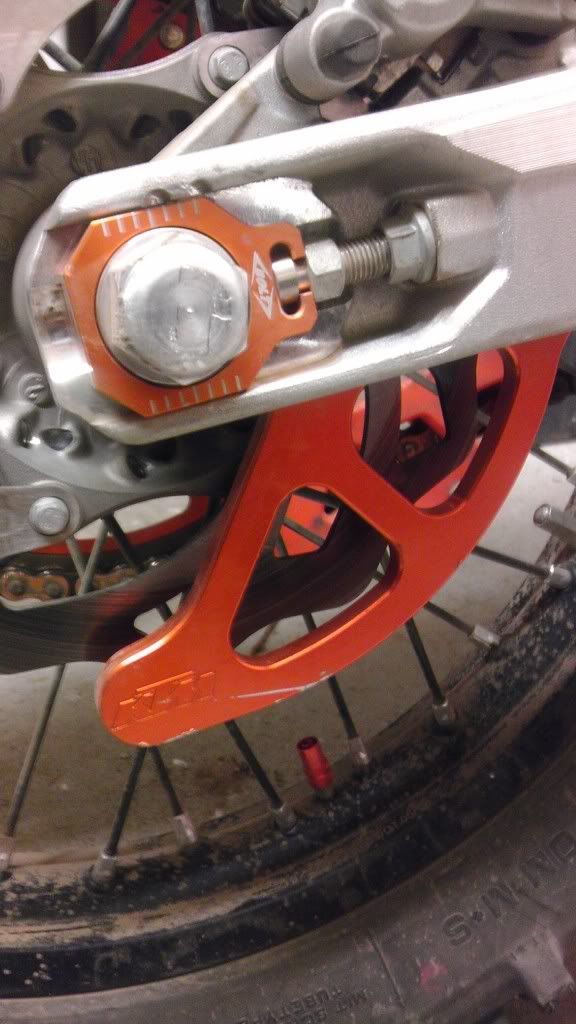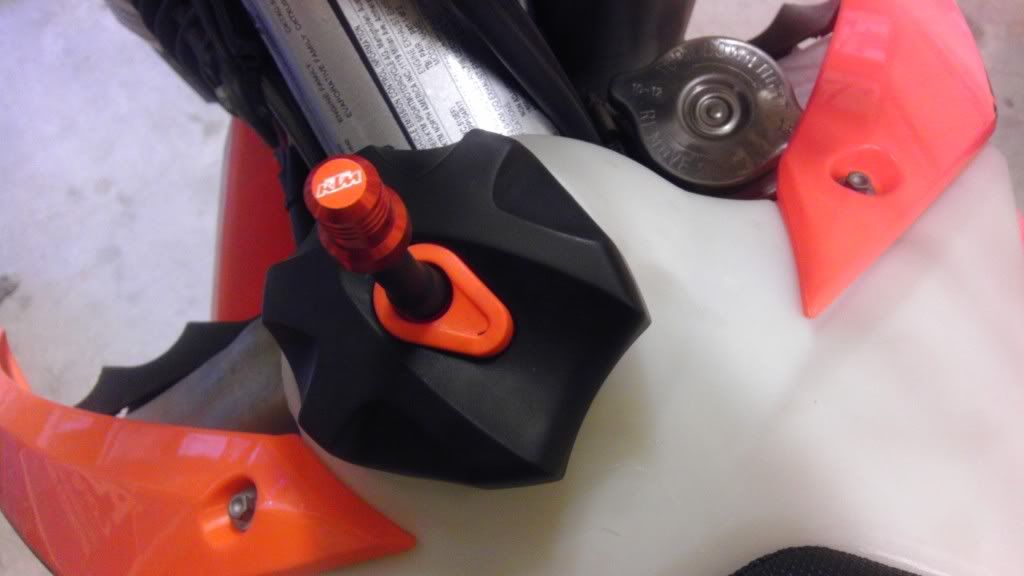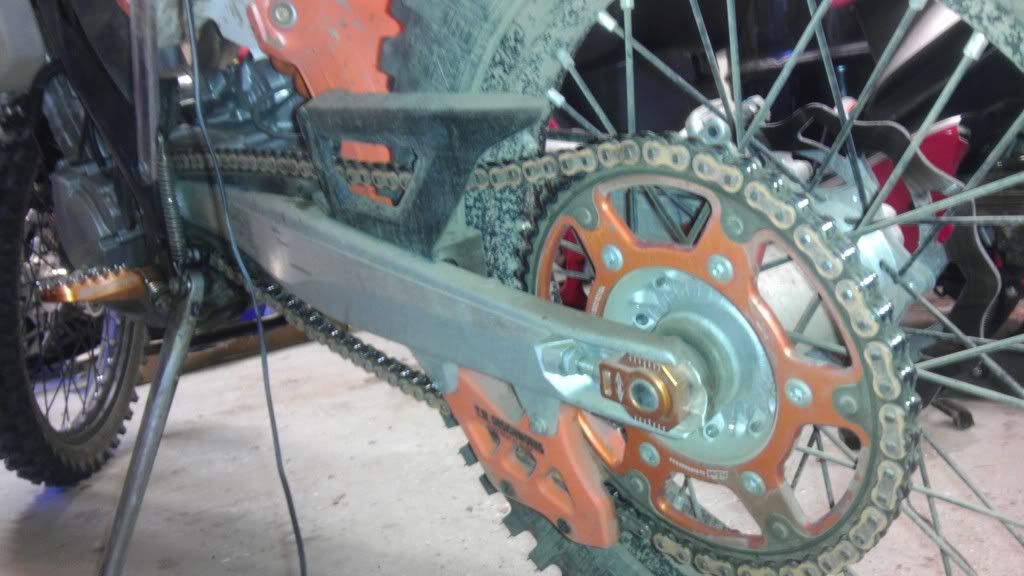 Junior Member
Join Date: Nov 2011
Posts: 1
Thanks A Bunch Wizard64
---
My son purchased a 2012 EXC 500 a couple of weeks ago and it had the same backfiring problem. We were waiting for someone to come out with a fix online. I found this KTM forum while searching for fix, and watched everyday for the FIX! Thanks A Bunch to Wizard64!! We followed your directions, plugs came with the owners kit, and it took less than a hour to fix. The difference is amazing! No more backfiring, seems to pull better everywhere,(maybe yes, maybe no. It could just be we're so happy no POP!!). Great bike now! Now, how do I get my son to let me ride his bike more? If he keeps it up I'm going to buy my own!! I've been waiting on Honda or Yamaha to build basicly their own EXC 500 street legal bike. But I've waited long enough, and this KTM 500
ROCKS!!!
Again Thanks a Bunch Wizard64 we owe u!

whatarush
Junior Member
Join Date: Oct 2011
Posts: 6
Wizard, I TOO Thank you a TON!!!! Followed your directions exactly and yes not only is the backfire gone, but I genuinely feel that bike has more "pull" now. There's certainly a difference.

Biggest challenge i had is i did not have the plugs and therefore ended up cutting a bolt to size for the SAS plug. Took some time assuring all barbs etc were clean as i didn't want to have any left over metal filings around in the cylinder.

After that, the rest was a breeze. Used locktite and had to turn my idle screw (choke) about five times to get her to idle.

Sincerest thanks!!!!

Scott
Junior Member
Join Date: Jan 2012
Posts: 1
I have made the same mods as Scott with similar results. It is odd that KTM tells you not to remove the smog stuff (read the Dirt Bike review that says the bike will not run right if you do) and yet they provide the cap you need to use to cover the hole when you remove the SAS valve. I am now focused on fuel map and ignition map modifications. There is a ton of confusion out there on those issues. Scott, do you have any wisdom to share?
Junior Member
Join Date: Oct 2011
Posts: 6
This was the BEST modification i've made to my EXC to date. I later went ahead and ordered the OE bold for the head (that goes on the XC-W) for a clean look both other than that, I never need choke for cold starts and this bike runs so much better.

I've also done down to a 13 tooth front sprocket, leaving everything else the same, and that has made a very large difference for hill climbing etc and my top speed has really only dropped from 95 to 80 MPH.

Love this bike!
scott
Junior Member
Join Date: Jan 2012
Location: Prather, Ca
Posts: 2
You might want to mess with the air fuel mixture because of how high up you live the higher the altitude the less air there is for the bike to breathe
Posting Rules

You may post new threads

You may post replies

You may not post attachments

You may not edit your posts

---

HTML code is Off

---