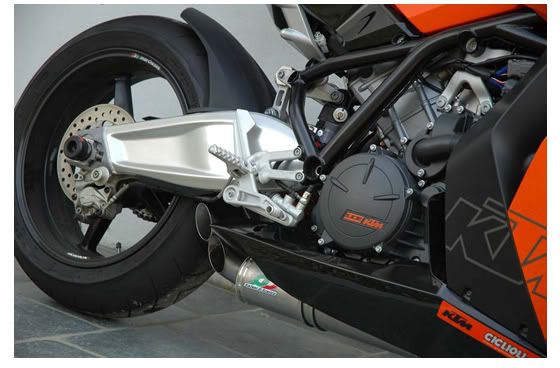 Quat-D Exhaust : KTM RC8
This system for the KTM RC8 includes twin titanium muffler set with a 2 in 2 H balanced body. All the pipes are stainless steel , tig welded 52 mm diameter.
​
The twin outlet port under the low fairing gives to the RC8 a very aggressive look and an impressive sound
​
The tune up kit is recommend to use with this system.
​
QD tuneUP kit: includes an EVO3 module managing separate injection, ignition and rpm limiter.