18K-mile service.
Valve clearance check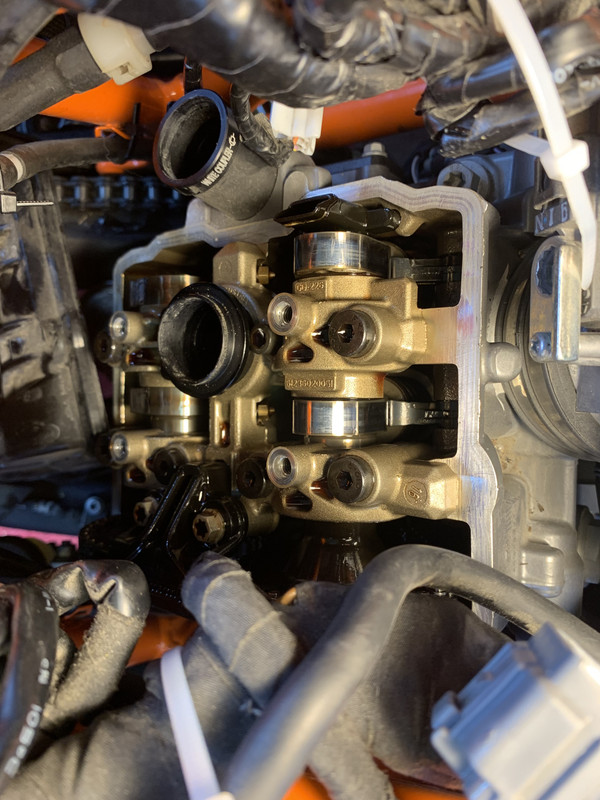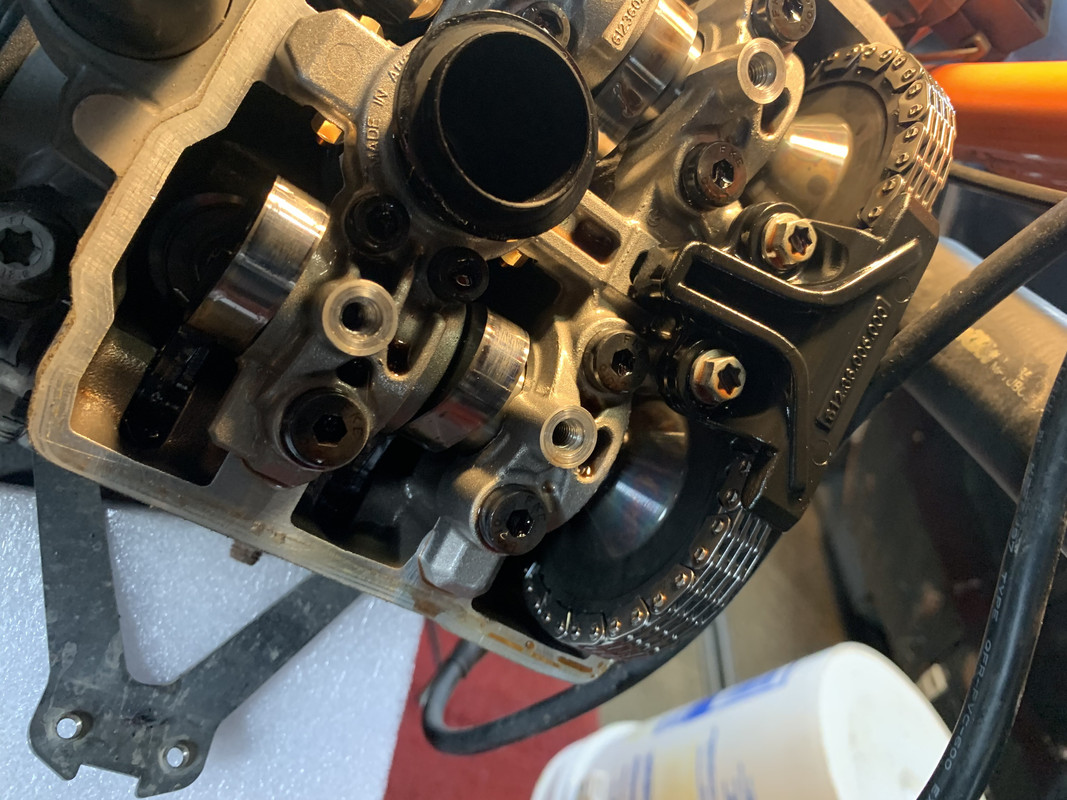 One valve out-of-spec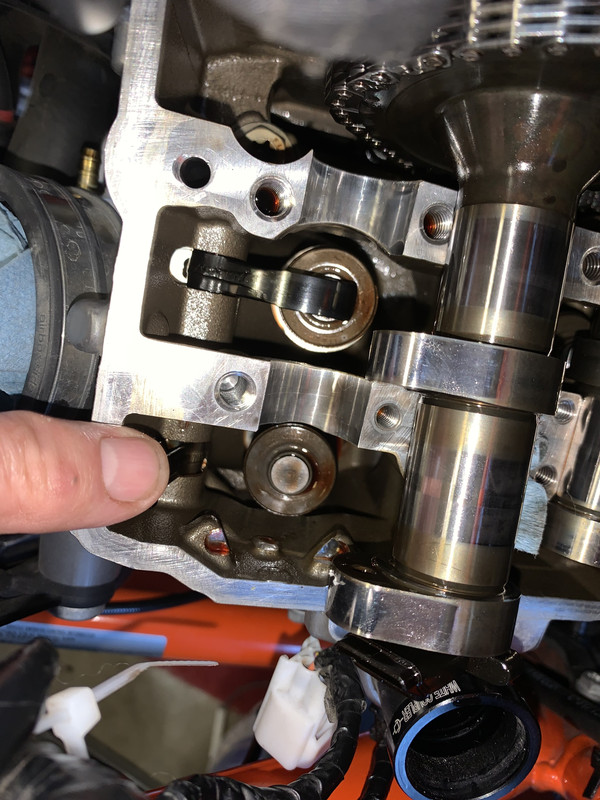 Plugs looked OK. I replaced them anyway since I had already bought the plugs. I was led to believe only 2 of the factory plugs would be Iridiums, but all 4 were.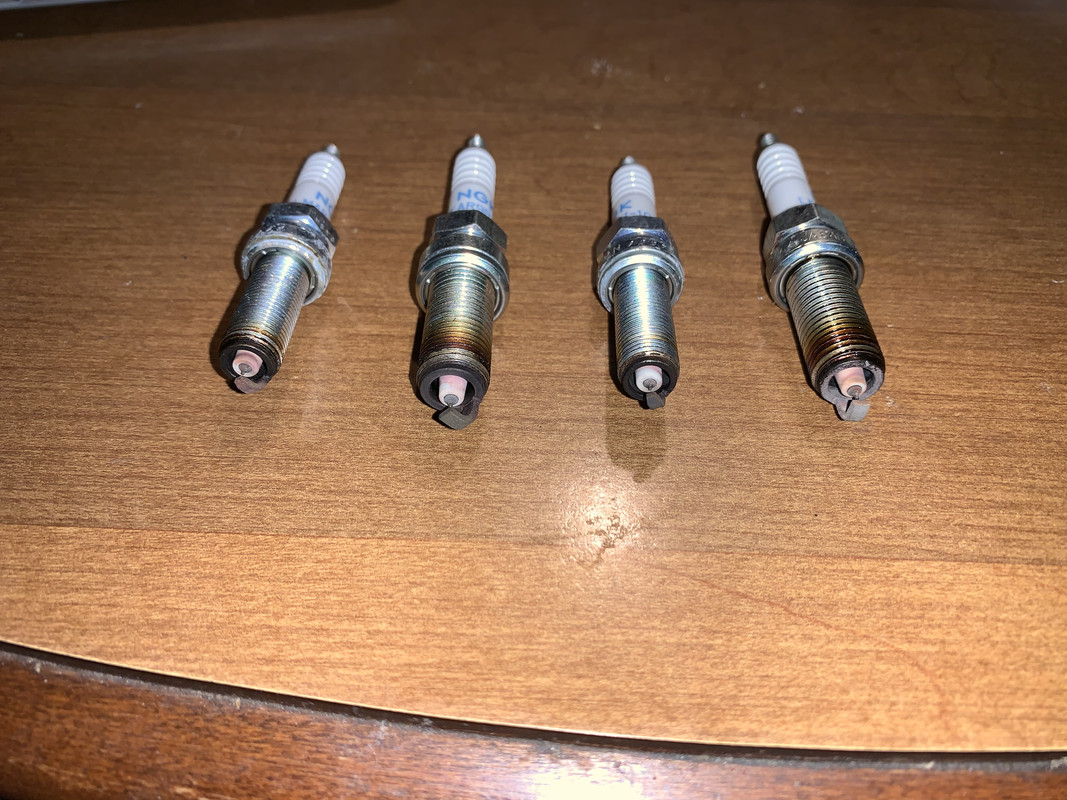 Hung it from the ceiling for coolant refilling and bleeding.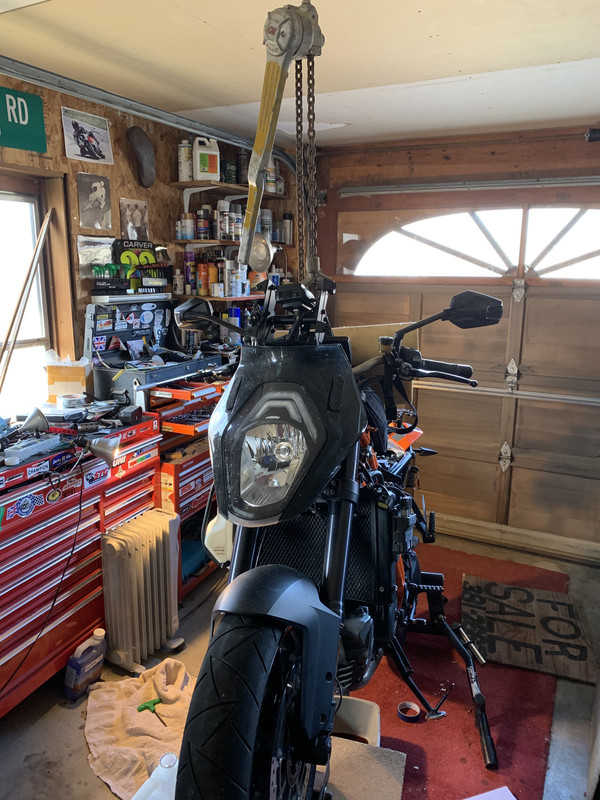 Fired it up and let it idle for 10 minutes to check for leaks and overheating. One small weep cured by resetting the lower hose and retightening the clamp.
Gauge went to 4 bars and stayed there. Fans never came on. Reset the service waning.
I also changed the oil on the steering damper to 7wt and it feels like quite a difference. Oil was changed a couple thou ago. Air filter and airbox were spotless.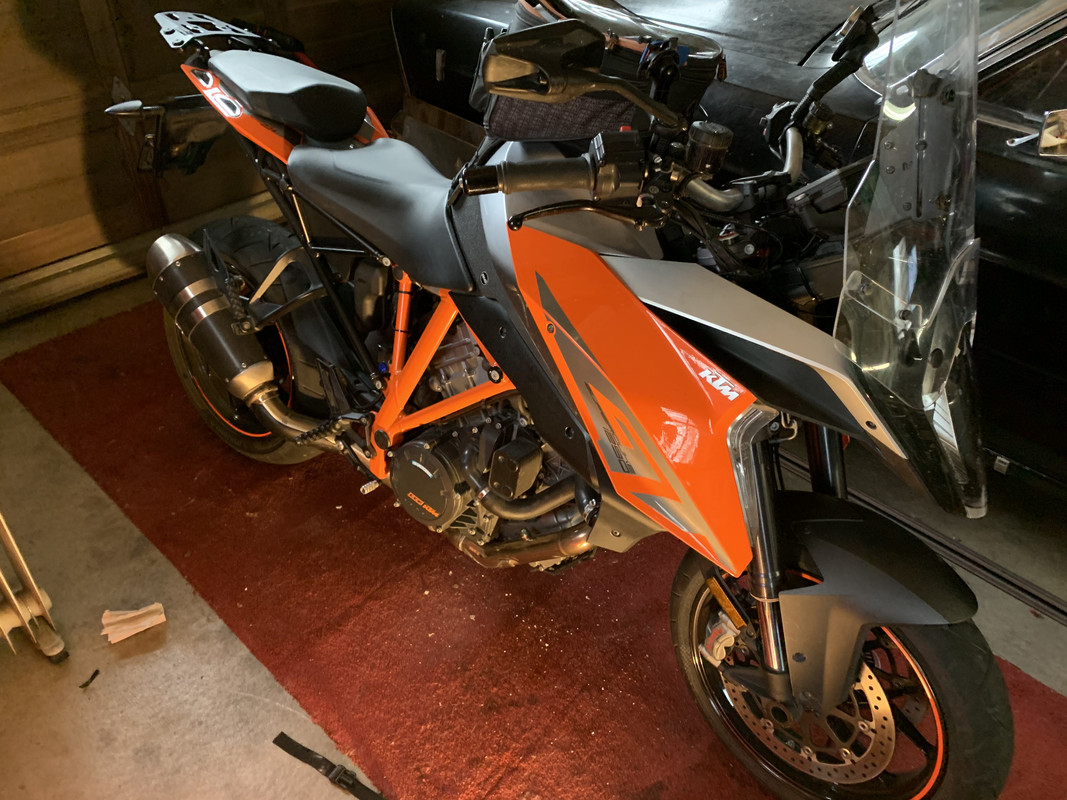 Time to ride.