Discussion Starter
·
#1
·
Summer is here! I bet you wanna go riding every weekend.
BUT doesn't this happen to you whenever you ride in summer heat?
It looks so painful...
So we give you two suggestions. You can either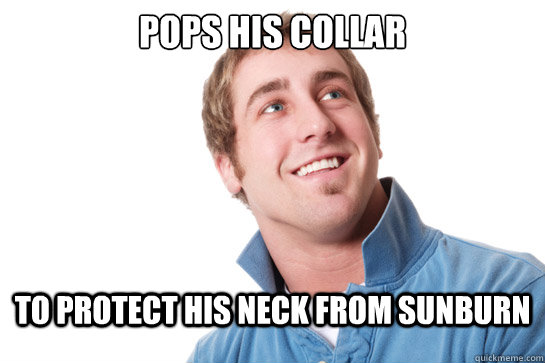 OR
You can wear...
REV'IT! FLUID Cooling Neck Collar

<span>This lightweight neck collar attaches with a simple Velcro straps and keeps the rider comfortable and in control by zeroing in on the back of the neck where excess heat can build up. Maintainin a cool temperacture at this critical zone helps regulate temperature throughout the rest of the body.
</span>
It works by simply soaking the neck collar in water for a few minutes, then gently wringing it out and wiping it down. Then just wear, ride and repeat. The Fluid cooling collar will stay active for approximately 6 hours on a single charge.
To help you stay cool, REV'IT! offers CHALLENGER Cooling Vest Insert, LIQUID Cooling Vest and FLUX Cooling Wristband.
FUN FACT: Which of the Cooling items mentioned above does the best cooling job?
FLUX Coolin Wristband!
Your wrist contains pulse points--essentially, areas where you can feel your pulse because your blood vessels are close to the surface of your skin.
Because they are so close, however, you can also cool off your blood and body temperature by gettin the area in contact with cool water.
<span style="line-height: 24px; background-color: #f5f5f5;">
</span>